Welcome to Animated Earth
Animated Earth develops and distributes Earth Today, an exhibit displaying near-real-time Earth Science data sets displayed on a rotating globe.
Animated Earth also develops short movies that explain earth science processes and complement Earth Today. Movies are designed for viewing on plasma screens, over the web, or on museum kiosks.
The Animated Earth website is presently under construction. New features and additional information will be added over the next several months.
---
---
Tropical Rainfall Measuring Mission
(TRMM)
A series of animations about Measuring Rainfall and the Water & Energy Cycles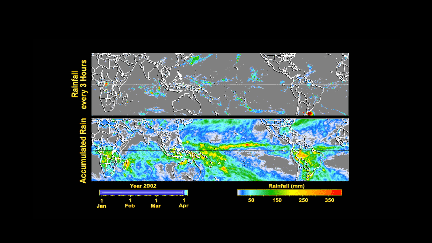 ---
---
contact: barbara@animated-earth.com